Hey everybody. You know when somebody tells you what to do so you glare at them like this-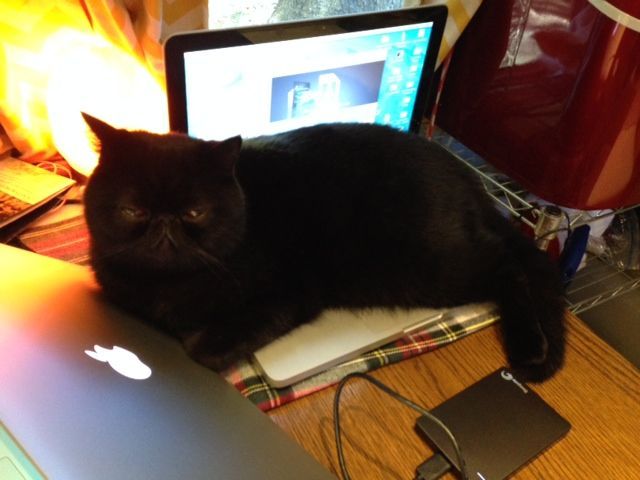 Well, sometimes Michelle and Matt tell me what to do like, don't lay on the induction cook top because it could cook me if it was hot but, I enjoy a warm stove top once in a while.
Maybe I'll ask for a hot pad for Christmas, that would be nice!
I also have a video for you this week. I dropped a piece of food in my water bowl and had to fish it out. I think I like wet food. Maybe I'll also ask for some wet cat food for Christmas!